NYSE and Nasdaq to close until Hurricane Sandy blows over
It's the first time in 27 years that the New York Stock Exchange and Nasdaq have had to close for a full day. 'The dangerous conditions developing as a result of Hurricane Sandy will make it extremely difficult to ensure the safety of our people,' reads a statement from the NYSE.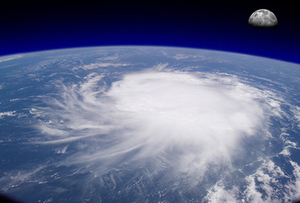 Today, one of the largest hurricanes ever to hit the east coast will shut down New York and the surrounding cities. Superstorm Hurricane Sandy is set to hit at some point over the next 24 hours, reaching speeds of up to 85 mph. All flights have been grounded, subways closed, buses stopped and people have been advised to evacuate immediately. A state of emergency has been called in several states.
As a result, the New York Stock Exchange and the Nasdaq have decided to cease trading today, with a option to remain closed on Tuesday, depending on the progress of the storm. 'In consultation with other exchanges and market participants, NYSE Euronext will close its markets on Monday, 29 October and pending confirmation on Tuesday, 30 October' is the official line from the NYSE. 'We will work with the industry to determine the next steps in restoring trading as soon as the situation permits.'
As a result of the shutdown, a number of companies that were expecting to post results early this week - Pfizer and NRG Energy among them - are rescheduling their reports, conference calls and webcasts.