Ocado's investors are still waiting for a game changer
The online supermarket's sales have soared again, but its share price slipped 6% this morning. Tick tock.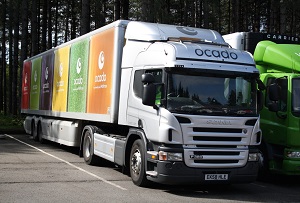 On the face of it, this morning's trading update from Ocado looks like good news. The online supermarket's group sales were up by 15% in the 16 weeks to November 29, its thirteenth consecutive quarter of double-digit growth.
Compared to its bricks and mortar competitors (particularly Tesco, Sainsbury's, Asda and Morrisons), Ocado is holding up very well, and its CEO and co-founder Tim Steiner said he expects sales to continue growing ahead of the wider online grocery market.
It seems investors don't share his upbeat outlook, though. Ocado's share price slipped 6% this morning to 335.7p, well down from the 470.8p annual peak it hit back in July. With a market cap of around £2bn (more than 50% that of Morrisons, which had 16 times more revenues in 2014) and a price/earnings ratio of around 300, there's little wonder investors have high expectations.