Och no: Two-thirds of small Scottish businesses want to stay in the UK
More than half of small Scottish businesses think independence would be a threat to the country's economic growth.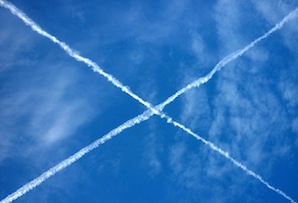 The days are ticking down until Scotland's independence referendum on September 18th and its small businesses are still not convinced about going it alone, with 68% saying it should stay in the UK, according to a survey of members by the Forum of Private Business.

That's 4% lower than the last survey in October 2013, but nowhere near the ringing endorsement Alex Salmond and his fellow Scottish nationalists would like to be getting from the business community.

That seems to be largely down to uncertainty over an independent Scotland's economic future: 53% of companies said they see independence as a threat to the country's growth. For example, Salmond has steadfastly failed to come up with a currency Plan B if, as the government argues, it won't be able to keep the pound. If Scotland did become independent it wouldn't have much option but to adopt the pound unilaterally, in which case the rest of the UK would probably have to capitulate and let the Bank of England be the lender of the last resort.

Nonetheless, the confusion shows - 73% were concerned about the lack of clear information on the impact of independence taxation and regulation, 72% about currency, and 70% about transport and natural resources respectively.

It's not just small businesses that aren't enamoured by the idea of independence. Pensions giant Standard Life has said it is preparing to move south in the event of a yes vote, while Lloyds and RBS, both headquartered in Scotland and part-owned by the taxpayer, and Shell and BP have all voiced concerns. All in all, not good news for Salmond, with less than a month to go before Scotland decides.