Ofcom: BSkyB 'fit and proper', James Murdoch questionable
The broadcasting regulator has decided that BSkyB is a 'fit and proper' body to hold its licence, but has hung James Murdoch out to dry over the phone-hacking scandal.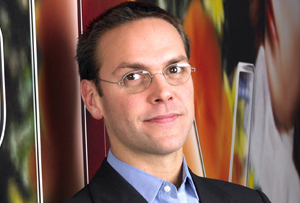 It's been a while since we've heard anything about the phone-hacking scandal, but the busybodies at Ofcom have been squirrelling away for a few months, trying to work out whether BSkyB is a 'fit and proper' holder of a broadcasting licence. Its verdict is 'yes', but it has taken the opportunity to nail News International's former boss James Murdoch for his 'failure' to take action over the phone-hacking scandal, and his generally 'ill-judged' behaviour.
In a report published this morning, Ofcom said that Murdoch's conduct 'repeatedly fell short of the conduct to be expected of him as a chief executive officer and chairman'. It clarified that it had investigated his conduct because of the Murdoch family's control of BSkyB. Damning stuff for the heir to Rupert. But Ofcom did qualify its statement with: 'the evidence available to date does not provide a reasonable basis to conclude that James Murdoch deliberately engaged in any wrongdoing.' So at least it's unlikely he'll be facing any criminal charges.
The regulator did leave a veiled threat in its statement for the execs at BSkyB to mull over, however. It said that its checks on whether a licensee is fit and proper is 'ongoing', and added that if any other evidence comes to light, then it could mean its decision changes. Shares in BSkyB rose this morning because of the positive decision, but it would be an absolute catastrophe for News Corporation's UK business if BSkyB lost its licence in future.