Ofcom says Sky must charge rivals less for sport rights
The regulator's in dubious territory, demanding that Sky slash its wholesale prices by nearly a quarter.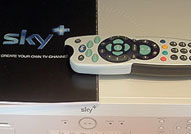 A blow for BSkyB: Ofcom says it must slash the price at which it sells its sports coverage to rivals by as much as 23%. The regulator wants to create more competition in the pay-TV market – and reckons that if customers can watch sport via likes of BT and Virgin Media, it will result in more choice and lower prices. That's all well and good. But since Sky bought these rights on the open market, and has been investing in sport for years on the basis that it can reap the rewards (as can the sports concerned), is it really the regulator's place to step in and distort the market by limiting its upside?

Ofcom's view is that because Sky controls the best content – i.e. top-level sport (particularly Premier League football) and films – it effectively has an unfair advantage over its pay-TV rivals (which also allows it to flog extra services like telecoms and broadband). So it's now ordering Sky to cut the wholesale price of its sports content quite substantially: rivals will now be able to buy Sky Sports 1 and 2 for £10.63 separately (down 23.4%) or £17.14 together (down 10.5%). This means rivals can offer sports coverage in their packages – which Ofcom hopes will widen access, improve choice and drive down prices. Laudable aims all.

However, Sky (which has already said it will appeal) argues that this 'unprecedented and unwarranted intervention' will just 'blunt incentives to invest and take risks'. It's poured millions into sport during the last two decades, and invested continuously in new gimmicks to improve its coverage – particularly in cricket and football. It's also won all its premium sports rights in open auctions, taking the risk of paying more on the grounds that it would be able to reap the benefits through higher subs. If people will be able to watch its coverage cheaper via BT (as the telecoms giant is threatening), that argument no longer holds.

Ofcom clearly has some sympathy for this view – it's not setting a regulated price for HD content, so Sky can profit from its recent investment in this area. So why shouldn't the same principle apply to Sky's normal sports coverage? Just because the technology is older? It would also be bad news for sport: sports rights would become less valuable, so the likes of cricket and football could see a big drop in TV income (which could create big financial problems). So the regulator is on a bit of a sticky wicket here.

There's also an interesting political angle to all this. Sky's parent News International is backing the Tories for the Election, who have previously suggested they'll scrap Ofcom (in its current form) if they win. We haven't heard the last of this row...

In today's bulletin:
How to chop £70bn of costs from the UK's bloated public sector
Ofcom says Sky must charge rivals less for sport rights
Gartmore woes highlight danger of over-reliance on stars
Car scrappage scheme saves 4,000 jobs - but for how long?
Jaded jobseekers jiggered by limp handshakes