Ofcom slaps down Royal Mail complaint
Royal Mail boss Moya Greene's competition pleas fall on deaf ears as Ofcom says the universal postal service is not under threat.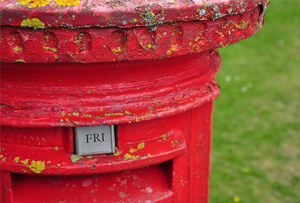 Other than letters to Santa, small children and vast postal concerns might appear to have little in common. Watch one complain to its parent about siblings or to its regulator about rivals, however and you can start to see some similarities.
When Royal Mail went to Ofcom about supposedly unfair competition from the likes of Whistl, it got much the same answer as a boy whining about his sister dismantling his Lego pyramid to make a stable (even though that's just ridiculous because she doesn't even have any Lego horses and pyramids are way cooler anyway) – stop moaning and learn how to share.
Ofcom said in a statement today that it wouldn't impose tougher regulatory conditions on Royal Mail's rivals, despite boss Moya Greene's complaints that Whistl et al were putting the universal service at risk by making it 'unfinanceable and uneconomic'.