Ofgem slaps Scottish Power with £8.5m penalty
The energy company is in trouble for dodgy selling practices. We're sure we've heard that one before...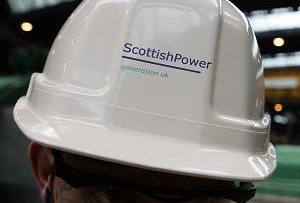 Energy companies: they can't do anything right at the moment, can they? After all the hoo-hah about pricing, industry regulator Ofgem has handed Scottish Power an £8.5m penalty for dodgy phone and doorstep selling practices which took place between 2009 and 2012.

Apparently the company failed to 'adequately train and monitor' staff - and misled customers on something called the 'warm home scheme', which is designed to help those at risk of fuel poverty.

In theory, the money will go straight back into customers' pockets: on top of the £1m set aside for customers who reckon they've been mis-sold to (cementing our view that energy firms really are the new banks), the 140,000 people currently signed up to the scheme are due to get (a total of) about £7.5m back: about £50 each. That should buy them a few minutes' extra heating.
Farcically, there is a suggestion the cash could jump out of customers' wallets as fast as it came in: Ofgem has admitted there's nothing it can do to prevent the company passing the cost on to the consumer.

Ofgem did point out that it didn't think any of this was deliberate. 'Ofgem's investigation found no evidence of a strategy by Scottish Power to deliberately mis-sell to customers,' it said (unlike price rises, which definitely are deliberate).

The good news is that new rules have come in this morning which prevent another dodgy practice from energy companies. From today, they can no longer increase prices during fixed-term contracts, and they can't roll customers onto new (higher priced) fixed contracts once they've run out without telling them. So that's a relief, albeit a minor one.