Ofgem's Scottish Power slapdown: Is the regulator fighting for its life?
The much-maligned energy regulator is right to threaten the Big Six with sales bans for shoddy customer service, argues Vicky Lim.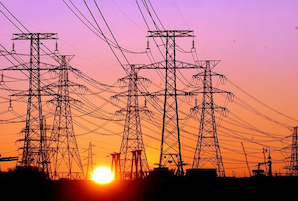 Ofgem's warning to Scottish Power last week – to improve their customer service in the next three months or be faced with a selling ban – is a bold move. It's a big statement from the much-maligned energy regulator that it's accepting market forces have failed to provide the incentives needed to ensure good behaviour from the big energy companies. Instead, it's stepping in with a large stick.
Now I've heard many arguments for deregulation, for less interference and for the market to 'be allowed to work itself out'. All of these, unsurprisingly, from senior representatives of the Big Six (Scottish Power, SSE, E.on, Npower, British Gas, EDF), who argue that unintended consequences of regulatory action cause more harm than the issue the regulation meant to address.
At a recent conference, Sara Vaughan, E.ON's strategy and regulation director claimed it is now spending 70% more on mandated projects than in 2012 and pointed to the 435 page-long energy supplier licence conditions as a symbol of the overregulation they face. This, she argued, hampered innovation, tied resources up in bureaucracy and inane box ticking, and stopped suppliers becoming customer centric as they were forced to become regulation centric instead.