OFT and Competition Commission to merge in bonfire of the quangos
192 quangos are to be scrapped and another 118 merged - including our two competition regulators. Is this about accounting, or accountability?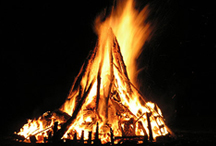 Finally, some details on the Government's much-hyped 'bonfire of the quangos': the Cabinet Office said today that after a review of no fewer than 901 of these non-governmental bodies (901? seriously?), 191 will be chopped, another 171 'substantially reformed' and another 118 merged – including the Office of Fair Trading and the Competition Commission, a move that will mean big changes to the UK regulatory regime. But although scrapping quangos is an easy political win, even the Government seems unconvinced that it will save us much money…

Minister Francis Maude said this morning that 'too many public bodies have been established without proper thought' (sc: by the other lot) and 'allowed to remain when their mission has long been accomplished.' What's more, he argued that these arm's-length bodies have allowed politicians to duck difficult decisions – the public, he said, 'expect ministers to take responsibility for what the government does, and not leave this to people or bodies that are unelected.' The situation the Government had inherited was thus 'a direct challenge to accountability' and 'contrary to openness and transparency'.

We must admit, we didn't feel that the continued existence of Cycling England (one of the soon-to-be ex-quangos) was undermining our democratic freedoms. But it's hard to argue with the basic principle – even if it does sound like a slight shift from the Government's previous rhetoric, which had focused more on cost savings and efficiencies. Maude refused to put a figure on how much money this 'bonfire' would save. But since many of the functions of these quangos are just being absorbed into central or local Government, it may not be much. Rationalisation is all well and good, but if you're still trying to deliver the same things, just via different departments, you're not going to cut your costs massively.

Nonetheless, hopefully the merger of the OFT and the Competition Commission (one of many changes to the bodies under the aegis of Vince Cable's Business Department) will at least create some efficiencies. For years, businesses have been moaning that having two watchdogs makes the investigation process too slow and unwieldy; there clearly is a big overlap between the two, and most other western countries seem to manage perfectly well with a single body. The only question is: who gets to decide whether this consttiutes an unfair monopoly?
And UK plc will also be pleased by some of the 380 bodies that have escaped the axe entirely: they include Acas, the conciliation service, UK Trade & Investment, the Export Credit Guarantee Department and the Technology Strategy Board.

All in all, we'll be left with 648 quangos rather than 901 – so 'bonfire' is arguably pushing it a bit. Still, that's surely sensible: there's no point abolishing quangos for the sake of it, as long as they're still doing a useful job and not taking on functions that should belong to Government. But it's important that they're regularly forced to justify their existence. This argument should be less about how much they cost per se, and more about what kind of value for money we're getting from them.