Oil could drop to $20 a barrel in 2016
Goldman Sachs predicts the oil slump could persist or even deepen next year as the market grapples with oversupply.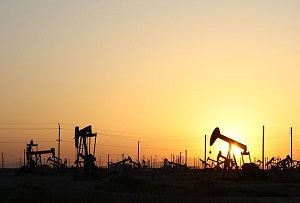 How low can oil go? After a year of rock-bottom prices, oil executives may have hoped that crude would stabilise next year, but that may be wishful thinking according to everyone's favourite bearer of bad news, Goldman Sachs. Oil prices could bottom out as low as $20, its analysts have said, as oversupply persists.
Now, that's very much Goldman's worst case scenario (or best case, depending on who you are). Its 2016 forecast is for Brent crude is to stay roughly where it is now, at $49.50 a barrel, though that's well down from its earlier prediction that it would recover to $62.
'The oil market is even more oversupplied than we had expected and we now forecast this surplus to persist in 2016,' Goldman analysts said.