If oil hit $50 a barrel, what would that mean?
Increasing abundance of black gold is a mixed blessing.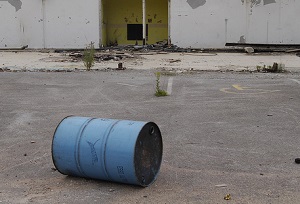 A report by Bank of America claims that crude oil prices could fall to as low as $50 (£32) per barrel in the near future, thanks to the declining influence of the intergovernmental cartel Opec, according to the Telegraph. That would be a boon to most businesses and consumers, but is a big threat to cost-intensive shale oil producers whose break-even point is much higher than those with more basic operations.
In the future prices will be set by the free market, meaning higher volatility – manageable if you're a wealthy Arabian state with lots of cash reserves, not so if you're a fringe producer like Venezuela or Nigeria, heavily reliant on oil for economic growth. Falling oil prices have already caused trouble for Russia – the rouble dropped by its biggest daily amount in more than a decade last week after Brent Crude fell to a five-year low of $67.50.
Consumers are likely to benefit of course. Goldman Sachs economist Kevin Daly told MPs yesterday that prices at the pump could fall as low as £1.05 per litre if oil fails to rebound, the lowest level in five years. The knock-on effect of this is also a bonus – any business reliant on hauliers or air travel could see its costs reduced. If prices of $50-$70 become the new normal then the price of most goods would be expected to fall.