Oil prices cool on Iran deal
Brent crude dropped more than 2% in early trading this morning, after US negotiators decided to ease sanctions on Iran.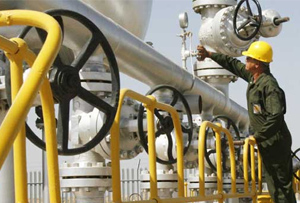 Oil prices have had more ups and downs than Paul Flowers' serotonin levels lately – but the price of Brent crude dropped by more than 2% in early trading on the Asian markets this morning, after Iran agreed a deal over its nuclear activities. Just in time for the big Christmas getaway, as well. It's everything MT wished for…

Iran has the world's fourth-largest oil reserves, so its contribution to the global energy supply could be huge. Since 2012, though, the US and its allies have managed to more than halve sales of oil by the country because of worries it was trying to produce its own nuclear weapons. Iran, though, has always insisted it only wanted to build power stations.

Over the weekend, the country's leadership attended a conference in Geneva, where it agreed to stop enriching uranium beyond 5%, give greater access to its nuclear sites for inspectors, and stop developing its Arak plant, which is (reckons the US) used to produce plutonium.

In return, the US agreed not to impose any more nuclear sanctions for six months and, crucially, to give it $7bn (£4.3bn) of relief on sectors including oil and precious metals.

Although the oil trading sanctions also won't be lifted for six months, the agreement was enough to ease the pressure on markets. Brent crude dropped by $2.42 to $108.63 per barrel, while US light sweet crude fell 84 cents to $93.64.

The deal hasn't gone down well with everyone: Israeli prime minister Benjamin Netanyahu called it an 'historic mistake'. But French foreign minister Laurent Fabius seems convinced. He said this morning that 'Iran is committed to giving up the prospect of nuclear weapons. It's perfectly clear'. Others are less certain: Barack Obama said Israel 'has good reason to be sceptical about Iran's intentions'.

So what will come out of this is anyone's guess. What is clear, though, is that Iran was suffering badly as a result of the sanctions. Back in 2010, it was exporting 2.2 million barrels of oil a day to the likes of China, Japan, India, Italy (which bought a whopping 10% of oil, compared with China's 20%) and South Korea. These days, sales are more like 1 million.

To suggest this will ease tensions in the Middle East would be to go a bit far. But the deal at least offers some hope: Obama is presumably gambling that the economic liberalisation of Iran will put some of the heat onto its politicians, rather than always casting the West as the bad guys.