Oldies get with the programme
Baby boomers are starting to learn from Generation Y's approach to workplace training...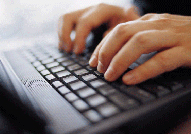 Senior execs are starting to employ GenY media like online video, social networking sites and even eBooks, according to a new report on leadership training from the Chartered Management Institute. The survey found that organisations are still spending their money on leadership development – and top directors and managers are increasingly using a variety of different media to get the training they need. Just goes to show that you can teach older dogs new tricks...
In the past, baby boomers have been considered a lot more technophobic than GenYers – reluctant to embrace new technologies, and slow to use them effectively. But it seems that times are changing: 51% said they'd used online video (up from 21% a year ago), 34% have got involved with social networking sites (up from 12% last year), and about a quarter had made use of eBooks or discussion forums. This is a big leap over the course of a year – it could just be the inevitable march of progress, but it might also mean that they're looking for efficiencies at a time when cash is tight.
The good news is that the budgets are still there: the research (done in conjunction with the Centre for Applied Human Resource Research) found that 43% of companies now have a specific pot set aside for leadership training. And the delivery is getting more sophisticated – about three-quarters of those involved now get a mixture of face-to-face and online training (usually with a bit of on-the-job training thrown in, and often leading to some kind of formal qualification).