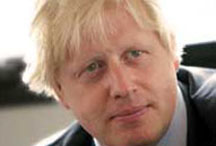 Olympic boost for tattoo parlours, says Boris
Quote of the day: 'The Olympics are proving to be a boost to tattoo parlours. Plenty of people seem to want their thighs inscribed with "Oylimpics 2012" and other ineradicable mis-spellings.' In his '20 jolly reasons to feel cheerful about the Olympics', Boris Johnson cites Jeremy Hunt's 'bell-whanging', spending less than the Chinese on fireworks, and an unexpected boost to the ink trade.
Published: 30 Jul 2012
Last Updated: 09 Oct 2013
Find this article useful?
Get more great articles like this in your inbox every lunchtime