Olympic effect falters, BoE lowers growth forecast, Europe strikes
Another hectic, doom-and-gloom type of day for the UK and Europe, as jobseeker's allowance numbers rise, the Bank of England predicts slower growth next year and eurozone countries protest austerity cuts again.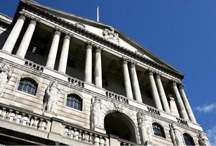 A mixed bag for the UK this morning. The latest figures from the Office for National Statistics showed that the total number of people out of work fell by 49,000 in the three months to September, settling at 2.51 million. This is the lowest level of unemployment at any point since the middle of 2011 and marks yet another quarter of growing employment figures. All of the 49,000 were amongst 16-24 year-olds – pleasing for a government that constantly trumpets the need to get young people into work.
But on the flip side, the number of people claiming unemployment benefits actually rose 10,100 last month, to 1.58 million people. That's the highest monthly rise in claimants since September 2011. A particular spike was in London, which accounts for 2,900 of the claimants, and suggests that temporary staff and volunteers hired for the Olympic Games are now back on the dole.
And if you thought the Olympic 'afterglow' was going to propel us into a 2013 of strong economic growth, think again. The Bank of England today said in its quarterly inflation report that Britain's week recovery is unlikely to speed up, and inflation will remain higher than expected in the near-term. It rose unexpectedly from 2.2% to 2.7% in October. The Bank now reckons the economy will not return to its 2008 peak until late 2015. The monetary policy committee said it 'attaches even less weight in August to the possibility of a rapid pick-up in growth.' Furthermore, the Bank had been predicting 2.6% economic growth in 2013, but it has now downgraded this to just 1.6%. Still at least it's growth.