Olympus fraud bosses dodge actual jail time
The former chairman of Olympus and two other former top brass have received suspended sentences over the $1.7bn accounting fraud they orchestrated. Not really a punishment for one of the biggest ever corporate frauds, eh?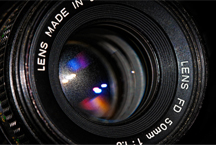 So Tsuyoshi Kikukawa, and two other Olympus bosses, Hisasha Mori and Hideo Yamada have, have dodged a spell behind bars. They had admitted to lying to regulators and shareholders for more than 10 years whilst trying to cover up a $1.7bn gaping hole in Olympus' finances. But instead of being put away, Kikukawa has received a sentence of three years, suspended for five, and will serve no time in prison unless he commits any other crimes in the five-year period.
The fraud was originally brought to light when the former chief executive of the corporation, Briton Michael Woodford, was given the sack for challenging the chairman and board over certain payments. He raised the alarm when some extremely large payments relating to the firm's acquisitions came to his attention.
In MT's interview with Michael Woodford, published in March this year, Woodford explained that when he piped up demanding answers about the financial shenanigans, he was fired 'on grounds of gross misconduct.' Kikukawa later claimed that Woodford had 'ignored the firm's organisational structure', and that his style of management was not in line with the rest of the board. Woodford blew the whistle to an FT journalist the day he was sacked, and the scandal went global.