'On my first visit to Lagos, my car was held up by armed men' - Issam Darwish
HOW I BEAT THE ODDS: The founder of IHS Towers, Africa's largest builder of mobile phone masts, on dodging bullets, terrorism and power problems.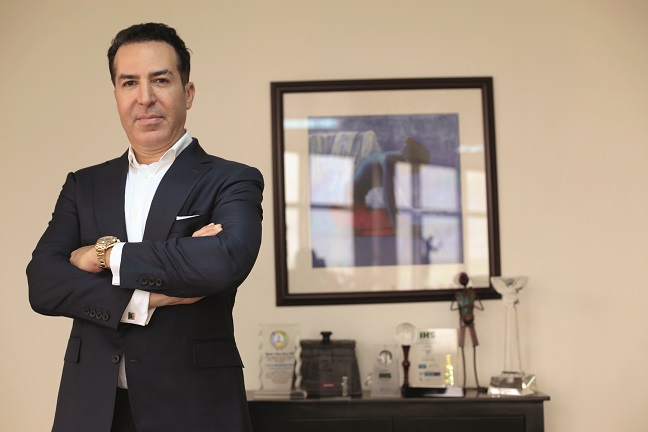 As a teenager I loved physics. I wanted to be Einstein and win the Nobel prize. But if you were born in Lebanon in 1971 like me and you lived through the civil war - having to leave for Syria when the fighting got too much - you focus on survival. That means a safe, good job. So I studied engineering in Beirut.
I got a job with MCI and got into telephony. I set up the first Lebanese news satellite in 1996 and taught myself coding. I was responsible for the first ever mobile GSM call in Lebanon. It was on one of those old, big Nokias.
I left home to set up mobile in places like Belarus, Chechnya, Grozny and Gabon. Then I decided to try Nigeria in the late 1990s. Lagos didn't start well. It was far more chaotic than now. On my first visit my car was held up by armed men. Lucky it was bulletproof although I didn't know that beforehand. They ran out of bullets.