One in 10 workers 'underemployed' says study
A new study by the Office for National Statistics (ONS) suggests that 10% of all UK workers are 'underemployed', meaning they want to work more, but can't get the hours.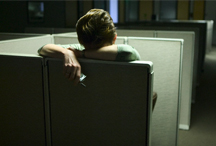 The ONS said that more than 3 million people want to work more hours every week than they already do, and that this is a rise of almost 1 million since the start of the recession in 2008. Dig a little deeper and the facts are more stark: 1.9 million of the underemployed are in part-time jobs, meaning that around a quarter of part-timers want to be working more. Contrast this with just 5.5% of full time staff saying they want to work more hours.
Predictably, the ONS puts the rise in dissatisfied part-timers down to the economic downturn. In a statement on the study, it said: 'During this period many workers moved from full-time to part-time roles and many of those returning to work after a period of unemployment could only find part-time jobs.' It added: 'Of the extra one million underemployed workers in 2012 compared with 2008, three-quarters were in part-time posts.'
Interestingly, the main bulk of the rise in numbers of underemployed happened between 2008 and 2009, immediately after the effects of the credit crunch and recession had taken root. Furthermore, younger workers are worse affected by the 'underemployment' problem, with 20% of 16-24-year-olds complaining of wanting more hours. The figures provided a good excuse for the TUC general secretary Brendan Barber to put out a press release. 'Around 2.5 million across the UK are currently out of work, but this figure only tells half the story,' he said. 'The fact that the number of under-employed people continues to grow shows just how weak our recovery is, and how fragile the labour market remains.'