One chart that shows why people are angry about executive pay
The average FTSE 100 chief executive now earns 120 times more than the average full-time employee.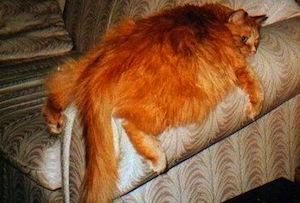 Executive pay is a perennial populist battleground, a media-friendly face-off pitting workers of the world against their fat cat bosses. But with real wages stagnating in the UK, despite ebullient economic growth and record employment, it's no wonder Thomas Piketty's polemical tome on inequality struck such a chord (as it did aaround the world).

The median FTSE 100 chief executive now earns 120 times more than an average full-time employee in the UK, up from 47 times in 2000, according to research by Incomes Data Services. Despite a global recession, their total earnings exploded 278% over that period to £3.3m, compared to a 48% rise for the average worker.


The median earnings growth of FTSE bosses versus wage growth for all full-time employees.
Media, marketing and telecoms bosses were paid the most, with total median earnings of £6.98m, followed by transport and leisure chief execs on £5.1m and financiers on £4.7m (who says bankers rake it in?). Retailers brought up the rear, with average total packets of £1.3m.

In the last year, the average FTSE 100 director has seen their pay rise 21% to £2.4m. That was driven by a 44% jump in long-term share awards and 12% rise in bonuses, in contrast to a mere 2.5% increase in salaries, so arguably performance is finally playing more of a part in pay.

But with real wages lagging inflation, rising just 0.6% year-on-year in the three months to the end of July, those at the top continue to leave their employees further and further behind. That's despite measures to increase shareholder oversight of boardroom pay, such as a binding investor vote on remuneration every three years.

High executive pay isn't a bad thing in and of itself if it's reflected in companies' earnings. But when it's so out of kilter with ordinary people's earnings, big businesses look increasingly out of touch – and risk actually becoming so if they aren't already.