One comment cost RBC a slice of Alibaba's $25bn IPO
Talk ain't cheap for the Canadian bank, but can you put a price on 'integrity'?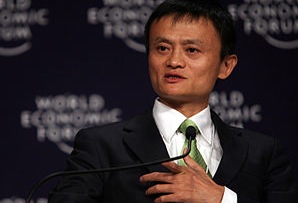 Bankers aren't always careful with their words - that much we learned from the chatrooms where traders plotted to fix Libor and fx. But even a single slip-up can cost millions, as one discovered when his throwaway comment prompted his employer to withdraw from the $25bn (£15.5bn) Alibaba IPO earlier this year.

John Taft, the head of Royal Bank of Canada's wealth management arm in the US, said that the demand for the Chinese ecommerce giant's shares was 'unbelievable' in an entirely unrelated webinar.

'Everybody wants to own it,' Taft said, according to the Wall Street Journal, using the deal to illustrate a point about fiduciary duty. An Alibaba investment 'may appreciate in value significantly over time', he added.

That single comment led RBC to take itself off the New York Stock Exchange IPO, forgoing $2.5m in fees. Not exactly an arm and a leg - it was one among 35 banks working on the float, which earned the other 34 a total of $300m and the five leading banks around $47m each.

RBC also admitted it was being overly careful. The Securities and Exchange Commision's rules on pre-IPO chat are meant to stop sensitive information getting out that could inflate a stock's price ahead of a listing and Taft's comments didn't exactly constitute a laundry list.

'Consistent with our core values of putting our clients first and out of an abundance of caution, we voluntarily chose to withdraw from the IPO transaction,' RBC said in a statement. 'The comment did not impact the offering, and our decision to withdraw in no way reflects on either Alibaba or the IPO transaction.'

Alibaba, meanwhile, was appreciative. 'RBC did inform us that an employee unrelated to the IPO made an inadvertent disclosure and they would resign from the IPO out of an abundance of caution,' a spokesman said. 'We appreciate their integrity and for being an excellent partner during the IPO process.'

Perhaps you can't put a price on 'integrity', then, although one can only speculate as to whether any of the leading banks would have been quite so cautious. Taft for his part can take heart from his predictive power - Alibaba's shares have risen to more than $100 since they floated at $68 on September 19th, making it worth a staggering $252bn. That makes it worth more than Walmart, previously the world's biggest retailer.