One in five UK workers earn less than the 'living wage'
Around 4.82 million people are unable to afford a basic standard of living on their salary, a new report by accountants KPMG has found.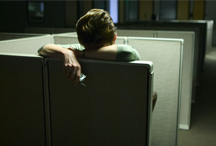 A 'living wage' is the rate of pay adopted voluntarily by some employers to ensure that staff maintain a reasonable standard of living. This is calculated as an average of £8.30 an hour in London and £7.20 outside the capital. Minimum wage, however, currently stands at £6.19. And with the economic squeeze putting extra pressure on finances, four in ten workers are currently struggling to survive on their wages, KPMG has found.
Only a limited number of companies have decided to take up the living wage so far, but already an estimated 10,000 people have benefitted from the campaign. However, some sectors have lagged behind in the wage stakes. Those working in the bar and restaurant industry are feeling the pinch more than most with up to 90% of bar staff and 85% of waiting staff earning less than the living wage. Some 780,000 sales and retail assistants are also yet to hit the living wage tipping point. But things are worse in some areas than others. The report shows that Northern Ireland has the highest proportion of people earning below the living wage, at 24% of workers, followed by Wales at 23%. In London and the South East of England, the figure stands at 16%.
From the lowest paid to the so-called 'middle income earners'. This report is released in the wake of calls by backbench Conservative MPs Kwasi Kwarteng and Prisi Patel to reduce the tax rate for those earning up to £50,000 a year. The 40p rate is too much for middle earners, taking home upwards of £42,476 per annum, they argue. 'In the long run if you have a disincentivised middle layer it's going to impede growth,' says Kwarteng. Of course, even taxed at a higher rate, these pay packets are enviable to the bartenders and shop assistants of this fair isle...