One in five workers plan to quit their job this year
New year, new start? Survey reveals 20% of workers plan to move firms.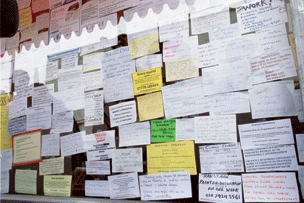 In a sign that the jobs market is picking up, a survey suggests that nearly a fifth of workers plan to leave their jobs in 2014, while almost a third are unsure about whether they will stay in their current role.

In a poll of 1,000 workers by the Institute of Leadership & Management, some 70% of those wanting to leave said they would like a different or similar role at a new company, while one in ten would like to start their own business. Almost one fifth (16%) of the people aiming to leave their job said they were moving on because they do not feel valued by their current organisation.

ILM chief executive Charles Elvin said the New Year is always a popular time for workers to consider their career: 'As many workers like to make a change at this time of year, it is important that organisations adapt to this phase by offering the chance to learn new skills and opportunities to progress wherever possible.'

The latest official figures show that the UK unemployment rate has fallen to its lowest level since 2009. The number of people out of work fell by 99,000 to 2.39 million in the three months to October, the Office for National Statistics said, with the UK unemployment rate now standing at 7.4%.

Last month, jobs website Adzuna.co.uk said there were more than 760,000 advertised job vacancies in November, an increase of 13% on a year ago, as signs of a UK economic recovery got underway.