One in seven people on the planet use Facebook each month
Facebook founder Mark Zuckerberg yesterday confirmed (on his Facebook page, no less) that the social network has surpassed one billion active users every month.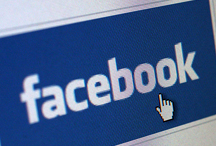 Facebook hit a mighty milestone this September, says Zuckerbeg. It reached one billion monthly users. Active users too, he adds - a salient point, given the furore over the number of dormant or fake Facebook accounts. Zuckerberg didn't confirm, however, whether the billion includes duplicate accounts - people who have one Facebook for friends, one for work and so on.
'Helping a billion people connect is amazing, humbling and by far the thing I am most proud of in my life,' he wrote. 'I am committed to working every day to make Facebook better for you, and hopefully together one day we will be able to connect the rest of the world too.' 590,981 people have since 'Liked' his post.
To celebrate the occasion, Facebook has also created its first marketing video. A rather odd creation that likens Facebook to 'chairs', 'doorbells', 'basketball', and - in a clip redolent with cult messaging - 'a great nation'. You can watch the video by subscribing to Zuckerberg's timeline.