ONE YEAR ON: London 2012 in numbers
A year after the opening ceremony, MT looks at how the Olympics affected businesses in the local area, and beyond.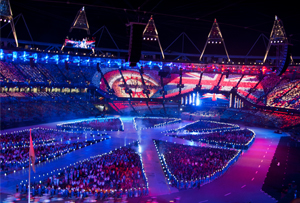 It's been a full year since the crashes and bangs which signalled the opening of the London 2012 Games. By contrast, this summer has been, well, disappointing: not even Andy Murray's Wimbledon win, England's prowess in the Ashes, Team Sky's performance at the Tour de France or the first heatwave in a decade can match the exhilaration of watching (Sir) Bradley Wiggins freewheel his way to a gold medal.
But the gold wasn't just around Team GB athletes' necks: according to the Office for National Statistics, to date the Games have contributed £10bn to the economy. It's not quite Jessica Ennis' star turn during the heptathlon - but it's exciting nonetheless...