O'Neal heads for Merrill Lynch exit
Merrill Lynch CEO Stan O'Neal looks likely to fall on his sword today, paying the price for the bank's disastrous last quarter – and his own indiscretion.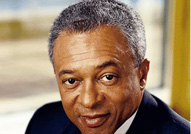 O'Neal can have few complaints. His bank has just been forced to write off $8bn of losses from bad bets on the US sub-prime mortgage market, which (not surprisingly) yielded a record quarterly loss. Merrill wasn't the only Wall Street bank to bet its shirt on sub-prime and lose, but it does seem to have taken the biggest hit. Regardless of how the rest of the bank's been doing, that's a pretty damning indictment of its strategy and leadership.
These huge losses could (and probably should) have been enough to put O'Neal out of a job on their own. But any thoughts he may have had of trying to ride out the storm went out of the window last week, when he was caught talking to Wachovia chairman G Kennedy Thompson about a possible merger – without bothering to ask his own board first. In the strange world of Wall Street, this may actually have been seen as a more serious error of judgement.
Of course, there is a slight whiff of hypocrisy about all the condemnation this has received. After all, how many big Wall Street deals don't begin life as a private conversation between two old banking chums? O'Neal was hardly the first person to do this – he was just careless enough to get caught.