Online marketing: better before lunch
Contrary to marketers' popular belief, web offers actually taste best first thing in the morning...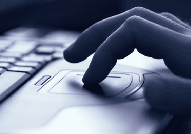 That's according to a new survey by online marketer Pure360, which analysed over 660,000 emails sent by 34 companies, and found that 16.5% of them were opened between 9am and 10am.
The theory is that people enjoy the boost they get from shopping for bargains or planning outings, and that getting this lift early leaves them suitably amped up for the day ahead. It's as if people will happily bound over the hurdles placed by a day in the office, but only once they've taken a run-up on Amazon.