Can online pay corporate grocery bills?
Ocado, the upmarket virtual supermarket part-owned by John Lewis Partnership, is the favourite of many a time-pressed shopper. Its service is exemplary and its selection of Waitrose goods unsurpassed - so long as you are in their high-net-worth catchment area, of course.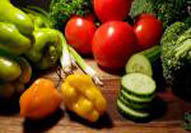 But is it making any money? The short answer is no. The online venture suffered a pre-tax loss of £43.1m for 2006, only marginally better than the £45.5m loss it experienced for 2005. This despite a massive 53% rise in sales to £230m. Jason Gissing, a founder and the CFO of the group maintains a positive outlook '[We] hope to move into profit for the first time soon', he has said, pointing out that the business intends to be in the black by the end of next year.
If that happens, it would have taken Ocado six years and £350m worth of equity to finally break even. This isn't bad for an online venture, but would this ever have been allowed in the real world?
Long gone are the days of dot.com madness, but it still seems that a separate set of business rules apply for internet start-ups, especially for web spin-offs of real-world businesses (or clicks-and-bricks as they used to be called). Witness the New York Times website deciding to get rid of fees for its columnists and archive – worth an annual £5m in revenue - in a bid to gain a wider audience and therefore more advertising sales. The Financial Times has also decided to further open up its website to non-paying users.