How to get your online stock flying off the digital shelf
What can smaller brands to make the most of online retail? It's a good opportunity to undercut the big boys, and here are some tips on how to go about it...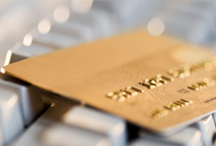 1. Create fast, reliable and accessible web services

This covers everything from ensuring that your web products are created using HTML5 (the emerging standard for web development and design) and adhering to accessibility guidelines, through to the basics of choosing a good hosting provider and simply ensuring that your product images and descriptions are optimised for the web. If they don't scale in size to fit the most popular screen sizes, from smartphones up to interactive televisions, then customers will become frustrated.

2. Think about how and why people will be visiting your website

Context is important when it comes to the web. Will people be using your website for the same thing whether they access it from a smartphone within a store or sitting with a tablet at home? Probably not, but many major high street brands are serving their mobile sites to customers looking to shop from the new range of 7" tablets. Very few retail sites in the UK are built for these, but some are 'responsively designed' websites, rather than standalone mobile versions of their websites, which means that their websites cleverly reassemble depending on what screen size or device type they are being viewed from.

3. Customers must be able to arrive at your website and find their way around, instantly

In the same way an artist will never be able to look upon his or her own work as a fresh piece, if you were involved in the planning of your sites, or had a member of your digital team or design agency demonstrate the site to you, you will never experience it in the same way as a new customer.

Our research has found that more than half (55%) of UK shoppers said not being able to find products easily was one of the top irritations when shopping online, and 29% said poor design was a major reason for abandoning an online shopping attempt. Site layout and hierarchy are critical to creating a smooth shopping journey. Adding headings or links in the wrong place, or colouring or emboldening text can easily disrupt a user journey. Avoiding these sort of mistakes sounds simple enough, but as the above statistic shows, without an expert user experienced in design, it's not always easy to do so.

4. Your brand should be consistent, wherever it manifests itself

There are some companies that spend an absolute fortune on their brand identity for their offices, outlets and print materials, yet pay only lip service to it online. Customers expect a brand to be consistently presented. Ensuring that typefaces, colours, layout and messaging are maintained across all services, in all touch points is a must to maintain credibility. The advent of the aforementioned HTML5, and a breakthrough in font technology for the web, means there's no reason brands shouldn't be migrated seamlessly from the physical to the digital.

5. If people are talking about you, you should listen

Good or bad, most people share their feelings about their online shopping experiences with friends and family, and this carries through to social media. If people are saying something about your brand and it's positive, thank them for it. If they're saying something you're not so happy to hear, acknowledge that too, and if you can, get it fixed. If you can't, then you should explain why. If you stay quiet, you'll risk customers feeling that your brand is aloof and inconsiderate, and they may well move on to another company they find easier to talk to.

Neil Ayres is editor of Brand Perfect, an online branding and marketing collaboration community for small businesses.