Open for business: Britain's enduring entrepreneurial spirit
Mark Holweger on how entrepreneurial spirit is alive and well, despite what the gloomsters might tell you.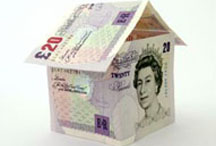 The latest Office of National Statistics labour market figures would appear to reveal a booming entrepreneurial spirit in Britain. There are now 4.2 million self-employed workers in the UK – the highest figure ever. Legal & General's Job Security Index has also revealed that almost three in ten (28%) people would consider starting their own business if they were to lose their current job.
Times and work life are changing and it's encouraging to see the way that some people are grabbing the opportunities and adapting to the changes. Eric Schmidt, Google's executive chairman, lambasted Britain earlier this year for failing to maintain our once famed innovative spirit, so it is great to see such evidence to the contrary.
There has certainly been a rise in the many start-ups, innovative ventures and more traditional forms of self-employment that Brits are undertaking. Silicon Roundabout, in North East of the City of London, has seen over 3,200 tech firms spring up since 2008 and has won international praise for spearheading the British technology drive. Companies that have now established bases in this area include the likes of Cisco, Intel and Vodafone, all on the back of the important initial efforts of the small scale creative enterprises and sole entrepreneurs.