Opera House boss Tony Hall to give BBC a kick up the arias
The boss of the Covent Garden's Royal Opera House has been selected as the latest director-general of the BBC, mere weeks after his predecessor resigned.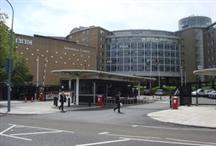 Tony Hall is the new director general the BBC, a tough gig if ever there was one. But he's grown a thick skin over the years: check out MT's interview with him the last time he was in the running for the top job. Although this time he doesn't have much of an act to follow, given that former director general (DG) of the Beeb George Entwistle lasted just 54 days in the post. The scandal surrounding Jimmy Savile documentaries and linking Lord McAlpine to criminal activities compromised his position almost as soon as he took it.
Lord Patten, the chairman of the BBC Trust which selects the DG, said Hall 'will prove invaluable as the BBC looks to rebuild both it reputation in this area and the trust of audiences.' He added that he is the 'right person [to lead as the BBC] takes a long, hard look at the way it operates and puts in place the changes required to ensure it lives up to the standards that the public expects.'
Hall has a good reputation from the days when he was in the top brass at the corporation. During the latter years of his time there, he forced through changes that are now standard practice. He merged television news and current affairs, he made journalists act as managers and made them accountable for how money was spent, and generally pushed for more efficiencies in the way things were run. This is why many saw him as the favourite for DG back in 2001, even though his reforms were seen as 'petty' by some of the more stubborn characters and old guard.