OPINION: It's harder than ever for the young to get a job
The CEO of employment charity City Year says it's up to those at the top to give the young the tools to succeed.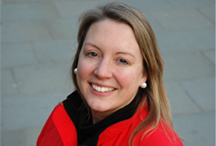 These remain tough times for young people to access the job market. Despite this week's record rise in employment, youth unemployment remains stubbornly high. It's clear that academic achievement is not enough. With 60% of graduates gaining a 2:1, it's imperative that they find other ways to stand out from the crowd.
That was the message at an innovative event last week, offering high-potential young people the opportunity to learn career launching secrets. As part of its 60th anniversary celebrations, leadership firm, Heidrick & Struggles, brought together business leaders from some of the world's biggest organisations including Reckitt Benckiser, GSK and Hilton Hotels, alongside creative and digital entrepreneurs like Jefferson Hack and Tom Thirlwall, to share their insights. It also collaborated with the charity I lead, City Year UK.

Of the 60 young people taking part, 15 were from City Year and they already know something about standing out; as role models, mentors and tutors in schools in deprived areas, giving a year of voluntary service. From Monday to Thursday they're an integral part of the school day, supporting disadvantaged children in and out of the classroom but, in conjunction with our corporate partners, Fridays are dedicated to building their personal and professional skills in return.

So, like Heidrick & Struggles, we believe in the importance of helping to develop future talent and a lot of what came across from speakers at this two day course struck a chord.

There was an overriding enthusiasm for diversity of background and experience. Frances Murphy, Head of Corporate law at Slaughter & May, spoke about the different backgrounds that around 40% of their intake have, as an alternative route to a law degree. She counted geneticists and musicians among her colleagues. Julie Brown, CFO of Smith & Nephew, told how time in Latin America, via Portugal, had helped her secure her current role, developing language skills and experience of running operations in an emerging market.

Many of City Year's volunteers have a 'light bulb' moment when they meet people in our sponsor companies who talk through their varied career history. The penny drops that their first job won't necessarily be their career forever, but could offer experience and access to contacts which will be future door openers.

One story about an applicant who cited belly dancing among her interests, proved that unusual pastimes can also be memorable (although you've got to be prepared to talk about it at interview!). However, I'd add it counts for little unless it says something about your personal characteristics. Evidence of confidence, commitment, resilience and discipline are sought after by those of us searching for exceptional candidates.

My own view is, that ultimately you've got to believe in what you're doing, or aspiring to do. I am passionate, probably to the point of tedium, about City Year and what we can achieve for children and young people. And that's true of the young people who join us, too.
As one of our volunteers said, 'it was important for me after university to stand up and do my bit... the number one quality that City Year looks for, which stood out for me, was idealism, because it represents a standard of perfection or excellence and not settling for second best.'