OPINION: The Turing Institute will make up for the UK's tech failings
UK government support for tech has been erratic in the past, says David Richards. Now the government has a chance to make up for that.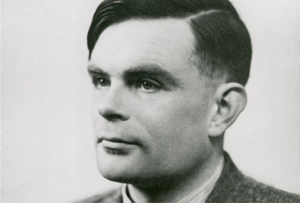 The UK has a patchy relationship with its tech sector. For the last few years government rhetoric has positioned British tech as the solution to its economic problems, but often its policy betrays half-hearted support or short-term thinking.

Politicians, from the cabinet to local councils, frequently debate how create the right conditions to ensure the next Google, Facebook or Twitter is British, but this support has manifested in an endless preoccupation with Silicon Roundabout.

As a Brit at the head of a major technology company that has dual headquarters in Silicon Valley and Sheffield, I am often asked what more should be done to help the UK catch up with the US.
My answer is always the same: education. The real reason why the USA has proven so spectacularly successful in the tech sector is that its firms have the pick of the crop when it comes to specialist graduates.

Speak to anyone in the tech community and you'll know that if Britain is going to be the home of £1bn startups, we need to offer more than office space in East London. We need long-term commitment rather than quick fixes.

Last year George Osborne stressed the importance of the UK supporting its digital entrepreneurs. From this September, the national curriculum will require that all students aged between five and 16 are given the skills they need to build apps and code computer programming.

While I applaud these efforts, what was needed was something that focused on further education. Institutions like MIT, Stanford and Caltech are the reason why US tech is streets ahead, not the ability of its tots to code. Here in the UK, even the likes of Oxbridge cannot compete with the tech research firepower of their American competitors.

Which is why I was delighted to hear in the chancellor's Budget speech a suggestion things are moving in a different direction. Nestled among the 55 minutes of statistical tweaks was something of genuine promise.

Named after one of computer science's greatest fathers, the Budget made a firm commitment to support the founding of the Turing Institute – a new home for the future leaders of British tech.

This support suggests the government is starting to understand the importance of thinking in the long term, but it also pays tribute to our proud history as a nation of innovators, of which Alan Turing surely has to rank among our best.

The Institute will launch with five years of government backing, with the funding coming from a new £222m package aimed at realising the commercial potential of new technologies – primarily around algorithm and big data research. Other than that, there wasn't much information: a tender to house the institute will go out next year. It could be built from scratch or use space in an existing university.

However it happens, Osborne's decision comes at the right time, with big data analytics front and centre on the commercial stage. In essence, big data allows companies to collate, store and query vast amounts of digital information on a scale previously thought impossible. Innovation is in the UK's DNA and, through the Turing Institute, I'm confident the UK will finally be able to realise its digital potential.

- David Richards is the co-founder and CEO of WANdisco