OPINION: Why it's time to stop shaming ex-cons
Ex-criminals are people too, argues True Story's Jayne Mayled. Let's start looking beyond their convictions.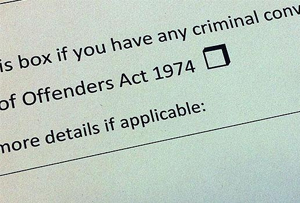 All employers will say it's important to attract and retain skilled and talented people, and that's never truer than in a creative business where our people literally are our product.

We're always on the lookout for talent and that means keeping an open mind about where it might come from. But recruitment takes time and effort, a robust process and a willingness to 'kiss a few frogs' first. I guess that's why three quarters of employers say they would screen out an applicant based on a previous criminal record - it's a quick and easy way to cut your 'to do' list at a stroke.

With 9.2 million people in the UK having a criminal record, that's a huge spectrum of people from all walks of life, with all sorts of convictions who are potentially excluded from the very first stage of applying for jobs by the 'tick-box' on an application form. Yet securing employment is a crucial first hurdle for people who actively want to change their path, contribute to society and develop a meaningful working life.

At True Story, we don't have a 'tick box' - but we do have a thorough recruitment process where we investigate and discuss any CV 'gaps', backed up by a three-month probation period once we take on a new employee. I don't pretend this is an easy issue for business to consider and I'm not suggesting businesses abandon asking for disclosure of convictions - just that they move it further down the recruitment process.

In my view, leading and managing human beings is challenging, full stop. No recruitment process is infallible. We make mistakes in hiring people, people make mistakes in choosing us, people change, grow, develop and sometimes hit personal challenges in their lives that make it difficult for them to do their job. In my experience, the vast majority of people come to work to do the best job they possibly can, regardless of where they have come from. I believe that's an opportunity that should be open to all.

Many will question why employers should care about unemployed ex offenders, when there is a large pool of potential recruits without the complication of a criminal record. I would argue that there is absolutely no merit in having a 'tick box' to filter out candidates before first considering their skills and experience. In fact, screening out candidates may mean missing the perfect new hire.
The application form isn't the right place for disclosure of unspent criminal convictions - which is why I'm supporting the Ban the Box campaign being launched by Business in the Community today. I would encourage other employers to challenge their preconceptions and get involved.

- Jayne Mayled is CEO of True Story, a creative agency for retailers and brands. Jayne is supporting Business in the Community's Ban the Box campaign launching today. For more information visit www.bitc.org.uk/banthebox or follow #bantheboxuk