OPINION: Why UK growth is being led from the middle
The economy is finally back on track - and it's small businesses wot did it, says UBS' Bill O'Neill. They should have an extra spring in their step...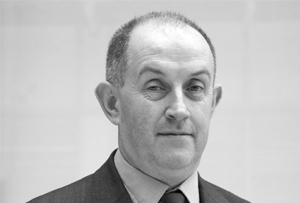 There was a time when saying 'growth' in the same sentence as 'UK economy' would have attracted howls of laughter. But there is enough evidence now to look forward to the prospect of a self-sustaining recovery. And our view at UBS is very much one of looking not to the FTSE100s, but to the small and medium-sized enterprises who will be the heroes of our post-recession era.
So here are a few good reasons why managers of that small family business in Newcastle, that manufacturing company near Birmingham or that new consultancy business outside London should add extra confidence to their new business plans for 2014. And yes, even an application for funding for investment.
The UK is leading from the middle
Napoleon was wrong. Rather than being a nation of shop-keepers, the UK is a place where the small firms are integral to any prospect of a sustained UK upswing. Small and medium sized businesses account for almost 60% of private sector employment (that's 14.1 million jobs) and half of the overall turnover at £1.5 trillion.

Not just that – business formation is largely driven by this sector. The number of small firms grew by 39% in the 12 years to the end of 2012. They dominate sectors such as construction, real estate and professional services, from which we might expect the main impetus of future expansion to emanate. At the other end, the financial and insurance sectors contained the lowest representation.

While things have been tough for small firms, the most recent SME Finance Monitor survey found that 68% of small and medium employers aimed to grow their business over the next two to three years. This may still be lower than in 2010, but the number of companies citing the 'current economic climate' as an obstacle to doing business has steadily declined since the first quarter of 2012. In the second quarter of this year, 44% of small firms reported having grown in the last 12 months, up from 37% in the survey conducted in the last quarter of 2012.