Organisational spirituality - more than a fad?
Spirituality and the workplace generally are not considered natural bedfellows, but the role of spirituality at work is increasingly the topic of academic research.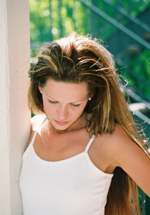 In a survey of the literature, Eve Poole, a leadership tutor at Ashridge who teaches organisational spirituality at the management school, assesses the benefits and risks in this new field.
Is it just a fad? Aspects of the concept are woolly or take an instrumental approach to spirituality, which encompasses a wide range of concepts - meaning, integrity, interconnectedness, integrity, ethics and transformation.
But there is some hard science at work. Research shows a positive correlation between spiritual organisations and the bottom line - organisations that can inspire employees to a 'higher cause' tend to outperform their peers because of the increased motivation and commitment this tends to generate
Georgeanne Lamont's research in the UK at 'soul-friendly' companies - including Happy Computers, Bayer UK, Natwest, Microsoft UK, Scott Bader, Peach Personnel - found lower than average absenteeism, sickness and staff turnover - which saved the businesses money. In one example, Broadway Tyres introduced spiritual practices and absenteeism dropped from 25-30% to 2%.
As western society becomes more multicultural, spirituality has the advantage of inclusiveness while lacking the ideological baggage found in formal religion. With growing attention given to workplace stress and the acceptance of diversity, companies are increasingly interested in finding ways to enable employees to bring their 'whole person' to work.
Other 'soft' reasons for adopting spiritual practices include attracting graduate talent. It can also help overcome conflict between employer and employee by emphasising a culture of service that is traditionally the preserve of medicine, teaching and religion.
However there is a danger of abuse if an organisation is seen to be manipulating this most sensitive human trait for financial gain, with the result that it could backfire badly.
So how does a company proceed when it wants to develop in this direction? The answer seems to be cautiously. Companies need to check with their legal department to ensure none of the policies contravene the law.
Poole cites Marjo Lips-Wiersma's Holistic Development Model, which uses axes of self/other and being/doing as seen in emotional intelligence models and applies them to the workplace. An audit of policy and culture can realign the organisation toward goals of personal growth, self-knowledge and integrity. The model asks to what extent the organisation allows staff to create, achieve, influence; to form supportive relationships; whether it creates a sense of belonging, and does it allow staff to make a difference in the world.
Some of the concepts used have a very strong New Age flavour (e.g., talking circles, silences, grieving, visioning and journaling) and may strike cynics as reminscent of the UK TV hit 'The Office'. But the promise of finding solutions to intractable issues of employee motivation and well-being make the spiritual course one that many organisations are now contemplating.
Source:
Organisational Spirituality - away with the fairies?
The Ashridge Journal
Autumn 2006
Review by Joe Gill