Organisations failing on ethics?
Britain's bosses are putting profits above principles, says a joint MT/ILM survey.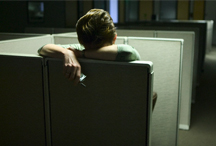 In a survey of 2,500 workers, half believe their employer puts financial goals above ethical considerations. MT's Index of Leadership Trust with the Institute of Leadership & Management (ILM) also suggests that the larger the company, the less moral they are seen to be. Less than a third of CEOs of organisations with more than 1,000 workers are thought to put ethics at the heart of business decisions, according to their employees.

Peter Cheese, chairman of the ILM, said the banking crisis and the phone hacking scandal means business ethics are now under strong scrutiny. 'It is an increasingly critical issue that impacts brand image, trust and business performance… the fact that so many leaders and organisations are perceived not to have [ethical values] is a cause for serious concern and attention.'
Of course, defining what is 'ethical' is no easy task. The fact that larger firms are perceived as less ethical may be a failure of management and communication as much as morals.

Workers in national and local government, utilities, post and telecoms firms said activities had become less ethical in recent years. The group which has seen the greatest improvement may come as a surprise: the financial services, banking and insurance industries are thought to have made the biggest improvements in attitude. Almost half (46%) of staff working in the finance industry said it's changed for the better since the start of the recession.

On the other hand, the public sector didn't perform so well. Almost a fifth of public sector employees said their organisation's ethical standards have slipped since 2008. And public sector bosses are the least trusted. With a score of just 67 points out of a 100, they're well behind the bosses in the private sector, who scored 72. Considering the public sector is in the throes of the biggest spending cuts in decades, it suggests bosses aren't quite managing to soothe the fears of potential job cuts.