Osborne woos small businesses with tax cuts
Corporation tax will fall to 17% and 650,000 firms will pay no business rates - but sugary drinks take a hit.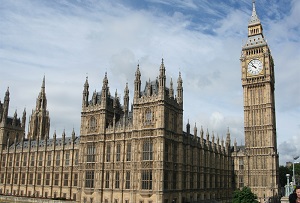 George Osborne's eighth budget began on a cautious note as the chancellor warned that the global economy and less than promising growth forecasts meant he had to make tough long-term decisions rather than taking advantage of low borrowing costs to invest. But it was packed with a few decent nuggets of good news – at least from a business perspective.
Osborne announced plans to more than double small business rates relief and make it a permanent fixture – a move he says will mean more than 600,000 small firms will pay no rates at all. He will also introduce two new £1,000 sharing economy allowances for individuals who sell small amounts of goods or services online and who rent out their homes using sites like Airbnb (creating a good headline out of tiny amounts of money that HMRC would never be able to collect anyway).
The chancellor contrasted tax cuts for small businesses with more action on tax avoidance by multinationals and other changes to financial reporting rules which he said would net the exchequer an additional £9bn. At the same time he is cutting corporation tax by another percentage point to 17% by 2020 and capital gains tax will be cut to 10% for basic rate taxpayers and 20% for those on the higher rate (but not on residential property).