Osborne's employment 'rights for shares' scheme is short-sighted and flawed
The principle of boosting employee participation and commitment in line with the success of a business is a good idea, but there are numerous reasons why this version of that concept is unlikely to find favour.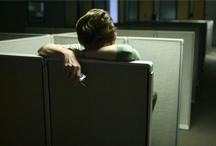 From an employee perspective, the economic climate means shares are not performing well anyway. The Office for Budget Responsibility recently expressed the view that austerity measures may be necessary until 2018. The percentage of a business allocated to employees through share schemes is traditionally low and so the gain is unlikely to be significant for many. It is likely that employees would look at current trends and see little potential benefit in return for giving up rights.
The announcement refers to 'owner-employee status'. In fact the status does not change at all; the employees will still be employees and this concept is essentially a repackaging of existing employee share ownership schemes - not a new idea.
Put simply, this is a good idea for good times – but these are not good times. Small businesses may be reluctant to give shares away, particularly if they are family or owner-managed businesses. Also, there is no effective open market value for shares in 'closed' companies.