Oslo has ditched plans to host the Winter Olympics in 2022
The decision leaves Beijing and Almaty, Kazakhstan as the only remaining contenders for the 2022 Winter Games.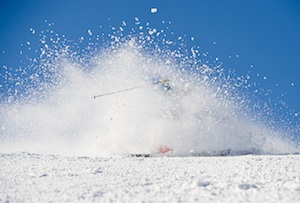 Compared with its competitors, Oslo looked like the natural choice to host the Winter Olympics in 2022. Norway is a developed country with lots of snow, great infrastructure and a proud tradition of winter sports - many of which they pioneered.

But today came the news that it has dropped its bid due to the high costs of hosting the event and a lack of public support. The 2022 games have come to be known as 'the games nobody wants' after a string of potential host cities including Munich, Denver, Krakow and Stockholm all abandoned plans to hold them.

While the glory of hosting such a spectacle used to be highly prized, spiralling costs have begun to scare cities away from bidding, especially after Sochi earlier this year, which cost $51bn - more than twice that of London's 2012 summer games. Bid cities used to justify the exorbitant costs on the premise that being a host city would lead to long-term economic growth, but this doesn't seem to cut the mustard anymore.

The IOC seems pretty gutted that it will now have to choose between Almaty, in Kazakhstan, and Beijing, where the opening ceremony would be held 120 miles from the skiing events and which only hosted the summer games in 2008.
China and Kazakhstan are not exactly paragons of human rights and it's not hard to imagine the IOC was crossing its fingers for Norway, one of the least corrupt countries in the world, after Sochi's games this year were dogged by allegations of impropriety.

IOC executive director of the Olympic Games, Christophe Dubi, said, 'For a country of such means, full of so many successful athletes and so many fanatical winter sports fans, it is a pity that Oslo will miss out on this great opportunity to invest in its future and show the world what it has to offer.'

Perhaps Oslo has simply realised the Olympic gravy train just isn't all it's cracked up to be. The final decision will be made in Malaysia on July 31st next year.