'Our own self-limiting beliefs are the only thing holding us back' - Celia Pronto
Meet the TrustFord marketing and ecommerce director at Inspiring Women in London on November 19.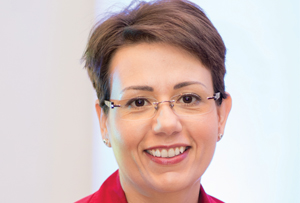 Who has inspired you in business?
My biggest inspiration has been my father, who went from having everything after inheriting a family business to losing everything as a result of civil war. Not only did he show me what true grit, determination, hard work and sheer bravery in business looks like, but he was instrumental in shaping my own confidence and independence because of how incredibly supportive he always was of my own career ambitions.
I am also inspired by Oprah Winfrey – not because of who she is today, but because of how she got there. Despite the odds being stacked against her, despite challenges along the way; her courage and vision, coupled with her honest approach, business acumen and determination to help others succeed as she has, is a real inspiration.
What has been your biggest setback and how did you overcome it?
There are two moments that spring to mind. The first was when I moved to the UK in 1999. Having worked for Unilever in South Africa, and with what I believed were very transferable marketing skills, I expected to find a role fairly easily but kept getting feedback that I lacked UK experience. I was determined enough to be prepared to take a step down to get that all-important first UK role, which gave me the stepping stone and credibility in this market.