Overseas experience 'can add 15%' to your pay packet
A new survey claims employers will pay a premium to hire the jet set.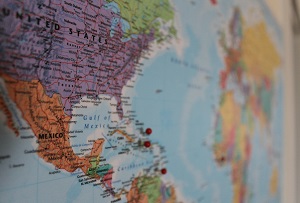 The life of an expat can be a mixed blessing. What you might lose in stability and contact with your family, you can gain in life experience, sun tans and ability to order a beer in several languages. New research out today claims that time spent working overseas can boost your pay packet too.
The report by the Centre for Economics and Business Research (CEBR) commissioned by L'Oreal UK (which is presumably on the hunt for staff willing to work abroad) found that employers are keen to recruit staff with overseas experience and are happy to get their wallets out to do so.
The survey (based on a not-especially representative sample of 200 employees and 100 employers) found that those with experience working abroad could expect to earn an average of 15% (or £2,700 per year) more than those who don't. A majority (61%) of those who had worked abroad thought they could 'progress more quickly' in their workplace as a result. The main skills workers said they developed while working abroad were adaptability (64%), cultural awareness (64%), new language skills (46%) and greater awareness of global economics and politics (43%).