Are you overworked, or just optimised?
HOW TO GET THE MOST FROM YOUR EMPLOYEES: What is the best way to make sure there are enough people - but not too many - to do the job?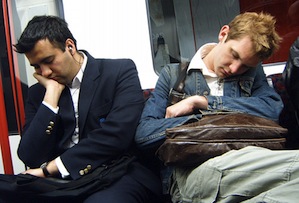 One person's not too busy is another's run off their feet - the boss might think things are just ticking over but you might not agree.

Optimised staffing is the holy grail, but it can be hard to achieve. The consequences of getting wrong aren't trivial - from strung out staff and unhappy customers at one end of the spectrum to demotivated, underworked people and avoidable costs at the other.

So when and how should managers decide to increase - or reduce - the amount of staff resource required to get the job done? Watch today's video, in association with Kronos, to find out.



For more on how the modern workforce is changing please visit our 'getting the most out of your employees' hub page.