How to do your own PR as a small business
Preparation, politeness and persistence can go a long way to securing press coverage.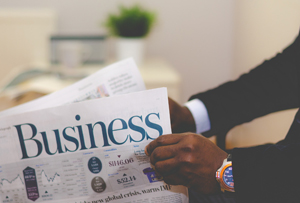 An early-stage business can sink without a trace if no one ever finds out about it. Many firms shell out for a PR agency, but It's also worth noting there are other ways to get your business off the ground when it comes to media relations – and they don't all cost a fortune.
Don't be afraid to go it alone
Jim Wilson is the founder of online retailer Born Gifted and has worked without the help of any agencies since he launched it in 2002. 'I originally obtained some quotes from PR agencies which turned out to be prohibitively high,' he says. 'I know my product range better than any third party so I can respond more quickly and effectively to journalist requests.' Of course the right agencies have extensive contact lists, but it's not always worth the cost.
Build your own contacts
'I think any start-up could manage its own PR effectively in-house, particularly with the abundance of online media relations tools available now like Response Source,' Wilson adds. Using these tools can be a great route to building your own contacts within the media. Offering comment on topical issues can soon build up your company profile.