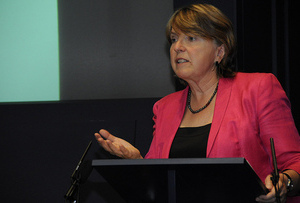 Oxfam chief warns: 'Euro crisis could cost poorest nations $30bn'
Quote of the day: 'The euro crisis doesn't just threaten livelihoods from Athens to Madrid; it is a clear and present danger to people in low income countries who are struggling with grinding poverty,' Oxfam chief exec Barbara Stocking has issued a wake-up call to developed nations, warning that the eurozone crisis will cost the world's poorest countries $30bn in lost trade and foreign investment. 'G20 leaders have an obligation to find a solution to this crisis, not just on behalf of their own citizens but to protect all those that have exhausted their means to protect themselves,' she says.
Published: 14 Jun 2012
Last Updated: 09 Oct 2013
Find this article useful?
Get more great articles like this in your inbox every lunchtime