How to paint a positive future
Is your firm going through a tough time? Here's a career masterclass in painting a positive future.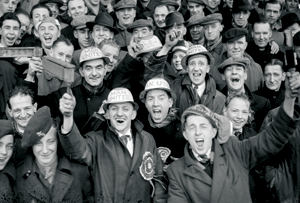 Say it with a story. We're more likely to remember and believe information we hear within the framework of a story. Take your team on a journey from the company's past, through the present (highlighting current successes) and build up to your finale: the future you believe in.
Set the mood. Enthusiasm is infectious; let yours show. Keep your tone upbeat, your body language energetic and your language passionate. Next step? Keep it up.
Use the grapevine. Identify your company's key influencers - that's everyone from the trusted old-timer to the office gossip - and prioritise winning them round. Once they believe in your vision, the good news will spread itself.