How Panasonic is fighting back against disruption
The Japanese giant's European CEO Laurent Abadie tells MT how Tesla's Gigafactory will help it stay relevant.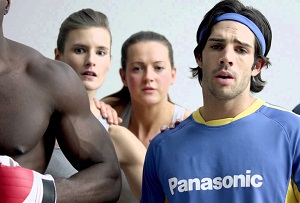 Everyone knows the narrative of business disruption. David slays Goliath, right? The great, lumbering giants of the 20th century lack the dynamism and agility to defeat the plucky digital start-ups scrambling out of Silicon Valley. It's out with the old and in with the new.
But the line between Goliath and David isn't always as clear as that makes it sound. Look at the recent spate of partnerships being formed between the automotive majors and disruptive rascals Uber, Lyft and Gett. It's tempting to see these as clueless-but-rich corporates piggybacking on smart-but-poor start-ups, but unsurprisingly not everyone agrees with that.
'Without us, Tesla couldn't have made it,' says Laurent Abadie, European CEO of that paragon of 20th century industry, Panasonic. The Japanese firm's partnered with Elon Musk's car company to create the famed Gigafactory, a vast, automated manufacturing plant for batteries, which should open its doors later this year. Musk claims the Gigafactory's high-tech batteries could come to represent half of Tesla's income, such is the demand for them.