Parents to share a year's leave for newborn children
New government reforms announced today will allow parents of newborn children to share up to a year's leave from work to look after them.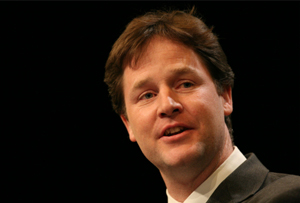 Nick Clegg has announced that from 2015, more flexible parental leave will be introduced, and should be available to all employees. The idea is that people can adopt different work patterns shake up the current system.
Under the new rules, a mother will be able to take leave at any time, and her partner can complete whatever time is left on her original year off. Clegg described current rules as being 'clapped out' and said the new ones will give women a 'real choice'.
He said under the new rules, 'You won't get to 30 and suddenly have to choose - motherhood or work - because we're making the changes that will give you a route back.