Part-time heroes, from legal eagles to Be More Dog
Three more fabulous flexible working success stories - in law, media and tech - to inspire all you part-time execs to enter this year's Power Part Time 50.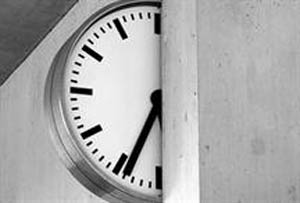 Catherine West, director of legal - content, commercial and joint ventures, Sky
Works: 3.5 days per week


West is a member of the Senior Leadership Group at Sky. She heads the legal team responsible for all non-sport content, spanning movies, entertainment and news. This forms the largest single legal team within Sky, comprising 40 people. Her team manages legal relationships with Disney, BBC and HBO among others and is responsible for wholesaling Sky's channels to other platforms – contractual relationships generating revenue in excess of £400m per annum. She has worked part time for ten years and a quarter of her team now work less than full time too. Outside of work, West is part of BAFTA's Commercial Committee and is on the Women's Leadership Group of the Princes Trust. She has three daughters aged 7, 9 and 11.
Sophie Maunder-Allan, CEO, VCCPme
Works: 4 days per week


Maunder-Allan joined £189m creative agency VCCP as a planner 11 years ago, where clients include easyJet, O2 and comparethemarket.com. Sophie joined soon after the company launched and has played an integral part in its growth. She led the planning of O2's highly-lauded 'Be More Dog' campaign, co-authored several papers for industry body IPA, been recognised in MT's very own '35 under 35' list and been promoted to CEO of VCCP's CRM and data business 'VCCPme'. She is also a member of VCCP Partnership's management team. She has recently become a member of Women in Advertising and Communications London (WACL), which brings together the most influential women in the UK communications industry. Sophie has worked part time since having her first baby in 2008.
Ravleen Beeston, Head of client cervices & operations, advertising & Online UK, Microsoft
Works: 4 days per week


Beeston is a member of Microsoft Advertising's UK Executive Leadership team, Beeston has been working part time since returning to work in January this year after the birth of her son. She leads a team of more than 20 account managers, technical operations managers and sales support staff. Beeston has boosted Microsoft's position as a media owner in the annual IPA industry survey from 21st place to 13th in just three years, and has won awards for her management style. She is also head of diversity & inclusion for Microsoft advertising UK.