Part-time stars, full time inspirational
The nominations for this year's Power Part Time 50 are open. Here are a few of 2014's impressive stars to wet your whistle.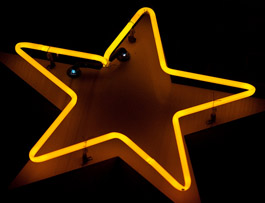 MT is partnering with flexible working specialist Timewise to encourage all you power part-timers out there to enter this year's Power Part Time 50.

What's that? We hear you cry. Well it's a list intended to debunk the myth that you can't have the commitment to hold down a big job working part time. So it's a hand-picked selection of 50 seriously senior and impressive roles, done by equally seriously impressive people, all of them working part-time.

It doesn't matter why you want to be part-time - Power Part-Timers don't have to be female, parents, semi-retired or confirm to any of the other part-time stereotypes. Just doing a big job, part-time. Entrepreneurs, corporate types - we want to hear from all of you.

To get your juices flowing and encourage nominations for this year's list, we'll be showcasing a few of the stars of the 2014 Power Part Time 50 over the course of the summer, starting now. We think you'll agree it's something worth shouting about.

So don't delay - nominate a Power Part-Timer today!
Gemma Cotton, principal, Bain & Co
Works 4 days a week