Paul Morrell, the accidental civil servant
In a three-year stint as construction czar to both Labour and the Coalition, Paul Morrell realised that while the public sector can't be run like a business, it could be a lot more businesslike. But good work does get done.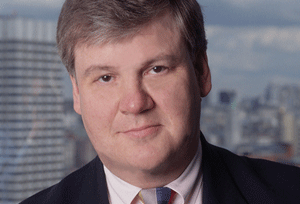 After 40 years in private practice, latterly as senior partner of international construction consultancy Davis Langdon, I found myself (to my surprise) working as the Government's first chief construction adviser and therefore a de facto civil servant. Almost inevitably labelled 'construction czar' (a term I hated: it didn't end well for the czars), I had the brief of championing more affordable and sustainable construction in the government estate, reporting to ministers in the Department of Business Innovation and Skills (BIS) and the Cabinet Office.
Arriving at BIS in Victoria Street, central London, on my first day, a new boy in the Westminster village, I chaired a meeting attended by Lord Mandelson, then secretary of state at BIS, who threw down my first challenge: 'Is your industry fit for purpose for a low-carbon future?' The point was made forcibly and apparently spontaneously, but I could see it was taken verbatim from the brief given to him by his officials.
Lesson one: every move ministers make, every meeting, every speech, every letter is scripted for them. Con- fident ministers use the script just as a checklist to make sure they have covered the points. Others, new to the job, might follow it religiously, head down like a Scalextric car bonded to the track. In most cases, they are probably reading the brief for the first time. Lesson two: busking is a necessary skill of the trade. Ministers' lives are absurdly busy, to the point that they earned a new respect from me.